ECMo
Emergency contamination monitor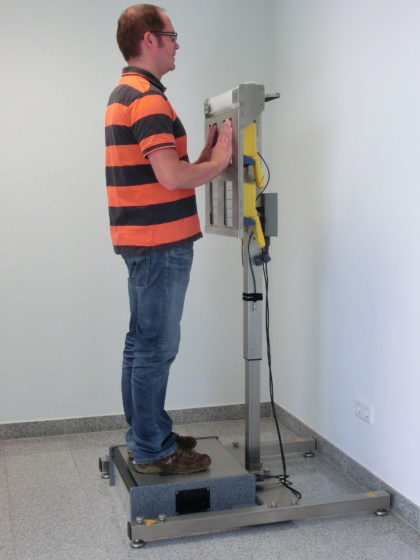 This specially designed system is developed to take 4 or 6 CoMo-170 instruments to provide a simple and stress from contamination control point for large groups of people in an emergency e.g. after a nuclear accident.
Stationary contamination monitor made up using portable contamination monitors.
Measurements done in easily understandable steps for person being measured.
USB interface allows simple display of measurement values, e.g. traffic light system.
Low-price solution for disaster management.
Significant stress reduction for operator and measured persons compared to manual measurement (i.e. scanning).
Easy height adjustment e.g. for children.
Expansion up to 16 detectors possible, e.g. foot detectors.
Already introduced in German civil protection and disaster management sector.
Need help?
If you have an enquiry about any of our products or services, please do not hesitate to give us your feedback or suggestions.