CoMo-170 ZS
Hand-held contamination monitor CBRN version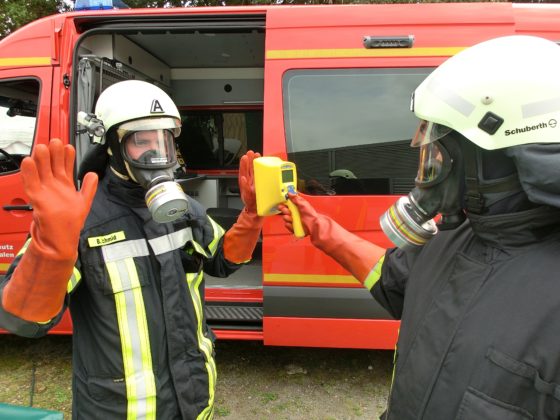 Thin-layer plastic- scintillation detector for α- and β/γ-contamination measurement.
Operating temperature down to -20°C.
Suitable for air transport.
Supplied with earphones.
2 firmware versions available (simple version for decontamination squad, full version for special task force).
Stationary use possible, for example in ECMo emergency contamination monitor.
> 1,100 CoMo-170 ZS units supplied to civil defense in Germany.
Complete set incl. case.
Need help?
If you have an enquiry about any of our products or services, please do not hesitate to give us your feedback or suggestions.