Portal-M
Portal monitor for fast and mobile use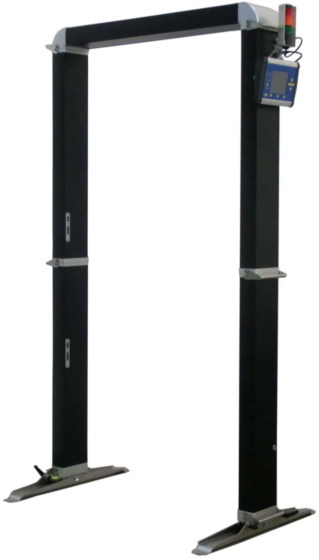 In emergency situations a fast and secure way to screen a large number of people for radioactive contaminations needs to be available and installed on the spot.
The Portal-M is specifically designed for these situations.
It is both robust and extremely fast to assemble without using any tool. (2 people are able to assemble it in less than 5 minutes)
In the clear and intuitive software, the thresholds can be programmed so that children and adults can be recognized.
The Portal-M is further customizable and can be equipped with additional options.
Need help?
If you have an enquiry about any of our products or services, please do not hesitate to give us your feedback or suggestions.