PORTAL P
Radiation portal system for pedestrian screening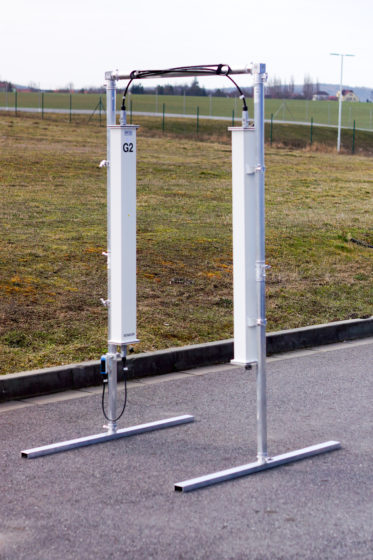 Highly sensitive portal monitor for pedestrian security screening (airports, nuclear facilities, hospitals, public places).
System utilises industry-proven detectors, sophisticated detection algorithms and advanced, low noise electronics technology.
This combination provides a perfect solution for pedestrian monitoring, requiring sensitive and reliable system.
Detectors: high-volume 5 litre plastic scintillation detectors, configuration with 1 or 2 detectors.
Need help?
If you have an enquiry about any of our products or services, please do not hesitate to give us your feedback or suggestions.