New factory acceptance of our Wipe test counters
NUVIATech Instruments WIMP wipe test counters just passed factory acceptance to be used in two German nuclear power plants being decommissioned.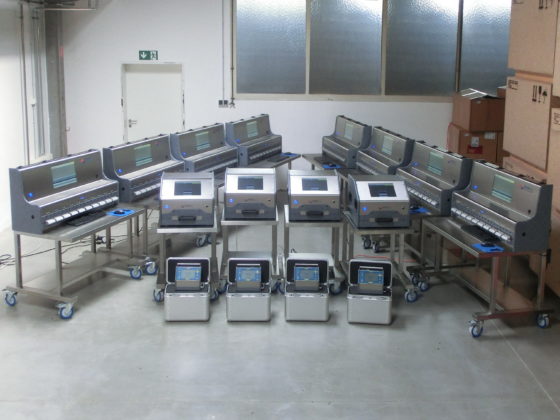 At the beginning of September 2018, NUVIATech Instruments achieved successful factory acceptance for 16 WIMP wipe test counters to be delivered to the German nuclear power plants of Neckarwestheim and Philippsburg. The models concerned are among the most efficient on the global market: 8 WIMP 60-10, 4 WIMP 220 PCi and 4 WIMP 60 m.
Used on sites being decommissioned, or for other detection uses, these instruments are designed to check tools or measuring instruments used in a controlled area, and to check actual working places in controlled areas so as to take the appropriate decisions concerning waste management.
Multiple wipe test counters such as the WIMP 60-10 are ideal to perform several measurements simultaneously and increase capacity and productivity.
To have a closer look at our NUVIATech Instruments Wipe test counters, click here.