Training at the Braunschweig emergency centre
After a reactor accident, emergency centres are set up in the vicinity of the nuclear power plant.
Posted the 03/04/2023
Braunschweig, Germany
Last Monday, an instrumentation training course was held at the Disaster and Civil Protection Centre in Braunschweig. The technical aspects and organizational procedures in an emergency centre for nuclear accidents were discussed. The federal state of Lower Saxony has currently and in recent years procured measuring equipment for seven emergency centres and one logistics centre.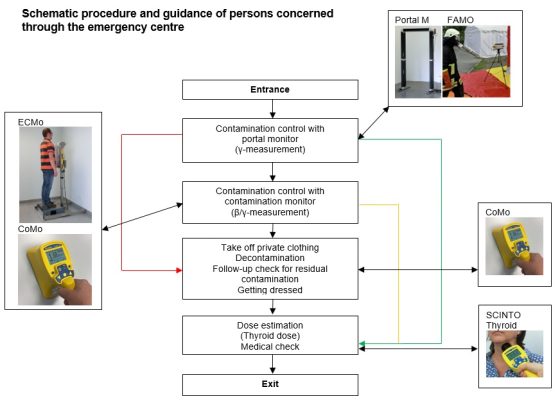 The federal states are responsible for the establishment and operation of emergency centres as defined in detail in disaster control plans for each facility. Emergency centres are set up after a reactor accident involving the release of radioactive substances within a 30 km radius of the nuclear power plant to protect and care for the affected population.
NUVIA has equipped more than 20 emergency centres in Germany to date.