MASTAB
Manual sorting table for material or waste release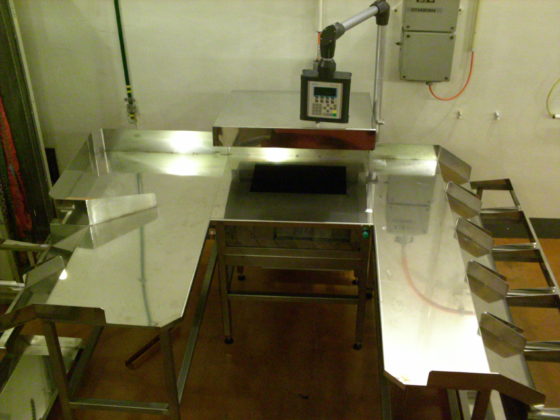 A manual sorting table for assessment of different kinds of waste and materials into inactive and low activity waste.
The system is divided to three parts: the centre part contains a detector (large volume plastic scintillator) and control unit, the left side for the contaminated/active waste, right side for the « clear » waste.
Application: manual sorting material, waste
Dim. [LxHxW]: 295 x 185 x 200 cm
Weight: < 1 500 kg
Energy range: 50 – 2000 keV
Number of detectors: 1
Position of detector: Fixed
Detector type: Plastic detector SPD32U/500x300x100
Need help?
If you have an enquiry about any of our products or services, please do not hesitate to give us your feedback or suggestions.