External detectors for CoMo & DolMo ranges
External detectors for CoMo and DolMo instruments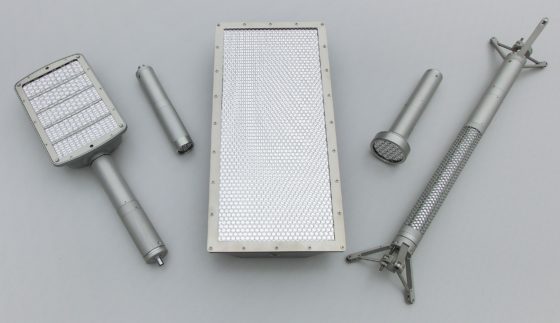 The contamination detector CoMo and the dose-rate monitor DolMo are widely used instruments in radiation protection.
Using NUVIA's range of accessories can further expand their flexibility for tackling different tasks with unique challenges : contamination measurements can be taken from the inside of pipes, hard-to-access areas, very large or very small areas.
Both the DolMo and the CoMo can be set up to measure task-specific dose-rate ranges.
Additionally, the DolMo could be used as a contamination detector and the CoMo as a dose-rate probe or even a wipe-test station.
Need help?
If you have an enquiry about any of our products or services, please do not hesitate to give us your feedback or suggestions.