NuHP CoMo 170
Hand-held contamination monitor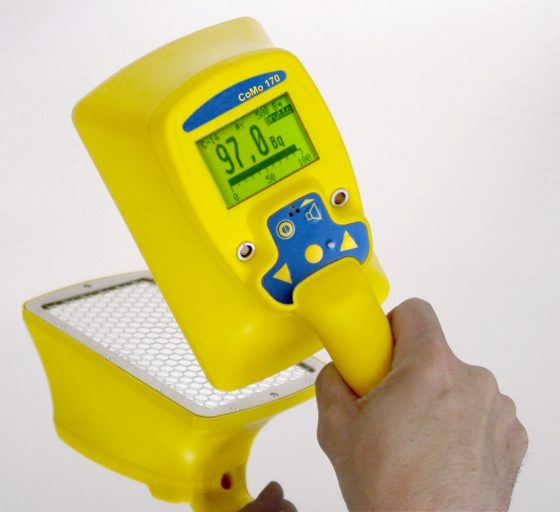 NuHP CoMo 170 is one of to the most modern instruments in the field of surface contamination monitors.
A key advantage of the NuHP CoMo-170 is the innovative detector technology, which does not use any gas-flow or gas-filled detectors at all.
A thin-layer plastic scintillation detector is used. This type of detector is both α and β/γ sensitive. In case of mechanical damage of the detector foil, the detector does not have to be repaired by the manufacturer.
Time consuming and expensive repairs (usual or xenon detectors) are no longer necessary.
Key features
Simultaneous and selective α- and β/γ -measurements
Illuminated large – area LCD
Calibrated key nuclide file with integrated autocalibration
Nuclide selection menu, freely definable nuclide preselection possible
Cheap and simple repair can be performed by the user
Technical data
Very light instrument (app. 750 g)
Detection area 170 cm²
Integrated measuring value storage (750 records)
Measurement values displayed in cps, Bq, or Bq/cm²
NuHP CoMo Wall station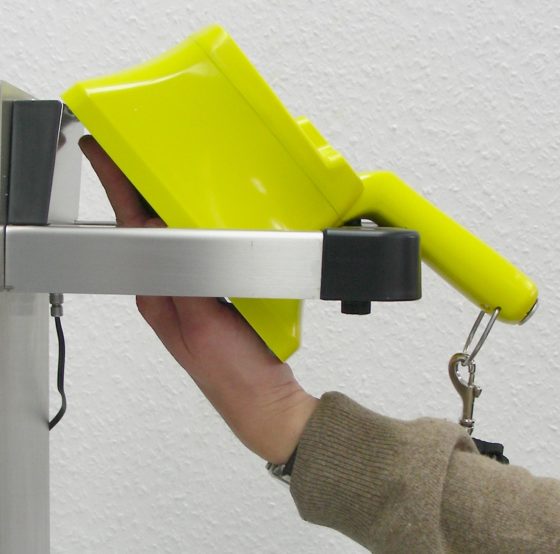 The wall station makes it possible to easily check your hands for a definable time (e.g. 5 sec) for contamination. Additionally, the rechargeable batteries inside the CoMo are charged by the wall station.
NuHP CoMo Floor bogey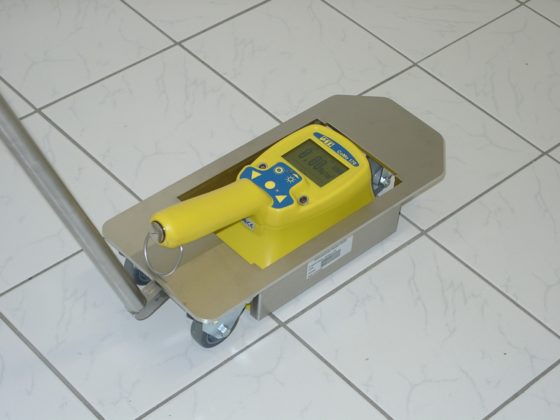 To check large floor surfaces, CoMo can be placed into a floor bogey. Adapted to easily make indoor and outdoor measurements.
NuHP CoMo-170 MF
Stationary contamination monitor
Single-hand plastic scintillation detector (170 cm²)
Separate wall-mounted electronics with optional 3-level LED lamp
Also available with integrated accupack
Need help?
If you have an enquiry about any of our products or services, please do not hesitate to give us your feedback or suggestions.