GROUNDHOG P
Land contamination monitoring vehicle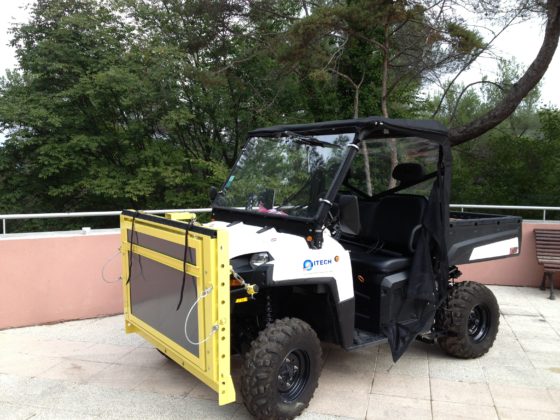 Vehicle to measure all type of radioactive contamination with plastic scintillation probes.
Mapping grade GPS used to calculate the position of every radiation measurement with submetre accuracy.
Application: Land mapping
This product is offered as a service
Need help?
If you have an enquiry about any of our products or services, please do not hesitate to give us your feedback or suggestions.