EL-25
Radiation monitor for simple control of solid and liquid food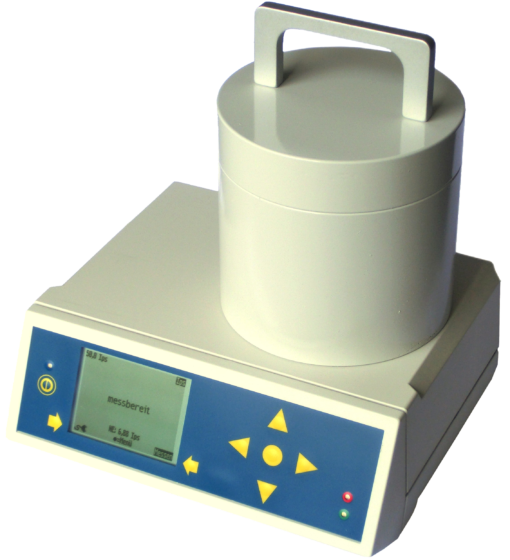 Small, low-price measuring system
Integral γ-measurement.
Calibrated for Cs-137, I-131.
Shielded NaI-detector (50 x 50 x 13 mm).
Shielded sample container (400 ml).
Measuring value display in Bq/kg or Bq/l.
Automatic background measurement.
Detection limit < 35 Bq/l based on Cs-137.
Measurement data printout possible via label printer.
Very easy to use, bought and successfully used by public.
Calibrated with certified DKD sources.
This measuring instrument has established itself in daily use in Japan, after the Fukushima reactor disaster.
Need help?
If you have an enquiry about any of our products or services, please do not hesitate to give us your feedback or suggestions.