|

NuNA SCA
NuNA SCA
Digital four-channel counter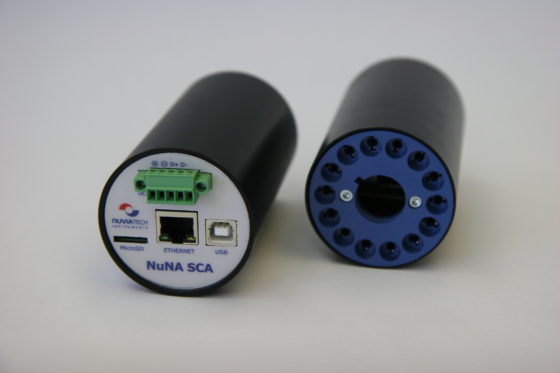 Powerful digital four-channel counter designed for signal processing from plastic scintillation detectors.
Detectors are connected directly into the counter using PMT socket on the rear panel.
The front panel is equipped with an Ethernet interface for connecting to local network and the USB interface for connecting directly to the PC. GAMWIN Software provides control and display interface.
PMT socket: 14 pin PMT (10 stages) USB-B connector, Ethernet (RJ45) Micro SD slot (local data storage)
Power Supply: USB or 9V – 30V / 2W DC