NuNA SCA T
Desktop digital four-channel counter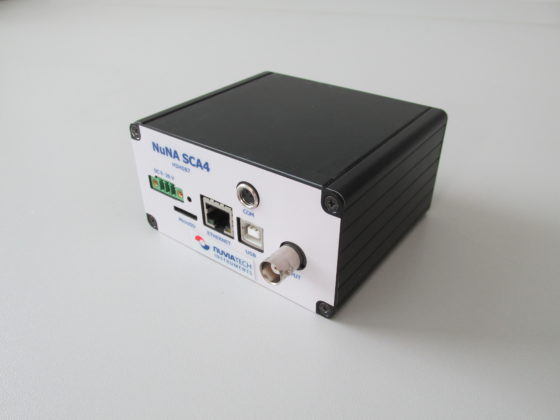 Powerful digital four-channel counter dedicated to the signal processing primarily from plastic scintillation detectors. Detectors are connected through the single BNC or MHV connector on the rear panel.
The front panel is equipped with an Ethernet interface for connecting to local network and a USB interface for connecting directly to a PC. Provided with software GAMWIN to control and display.
USB-B connector
Ethernet (RJ45)
Micro SD slot (local data storage)
Power Supply: USB or 9V – 30V / 2W DC
Need help?
If you have an enquiry about any of our products or services, please do not hesitate to give us your feedback or suggestions.