PORTAL G
Pallet monitor with plastic scintillation detectors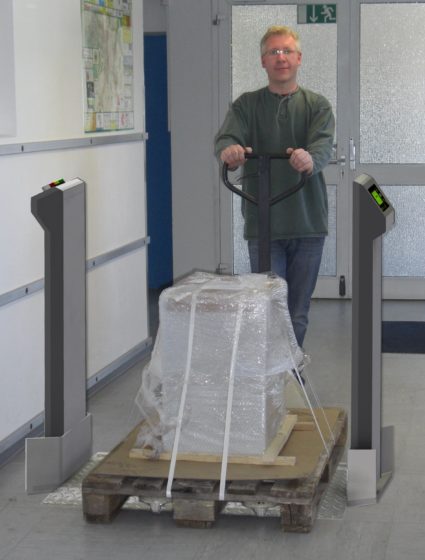 Gate monitor with 2 detector pillars (left/right).
1500 cm2 plastic scintillation detectors per side.
μ-processor based measuring electronics with LCD.
Results calculated in realtime with adaptive alarm thresholds.
Automatic background measurement and subtraction.
Fast response time.
Optical and acoustic alarm functions.
Detector pillar made of stainless steel / plastic combination.
Stable ramp system for passing through with hand lift truck.
Typically used for screening of products at goods-in.
Also available with roller conveyor for checking parcels or luggage
Need help?
If you have an enquiry about any of our products or services, please do not hesitate to give us your feedback or suggestions.