IRIS
Integrated Radiation Information System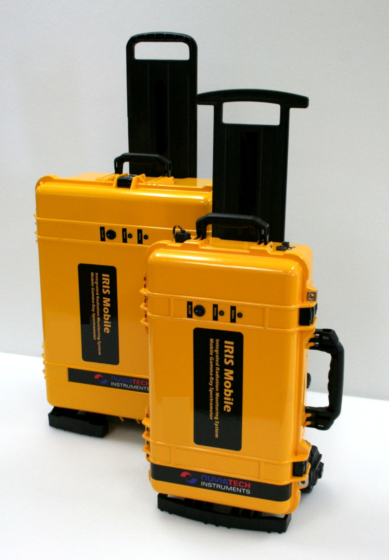 The IRIS provides continuous radiation measurements synchronized with GPS timing and location. The collected data is ready for mapping and reporting right after a mission.
IRIS can be installed on several types of vehicles. It can be set in a trunk/cargo compartment, roof mounted cargo-rack, in-cabin installation, etc. The standard system comprises of either one (1) or a pair of 1 L, 2 L or 4 L NaI(Tl) detectors; and optionally a high dose GM detector. IRIS is a fully auto-calibrating system with real-time spectrum stabilization on natural radionuclide peaks.
The data acquisition system provides internal data synchronization, real-time calculation procedures, data graphic visualization, etc. The detection unit is supplied in a rugged plastic case, equipped with wheels and a handle.
MCA resolution: 256-2048 channels
Energy range: 30kev – 3MeV
Dose Rate Range: 5nGy/h – 0.2Gy/h
Detectors: Up to two 4 liters NaI(Tl)
Need help?
If you have an enquiry about any of our products or services, please do not hesitate to give us your feedback or suggestions.