FAMO
Flexible mobile radiation monitor
2 detector units with 2 NaI- scintillation detectors each.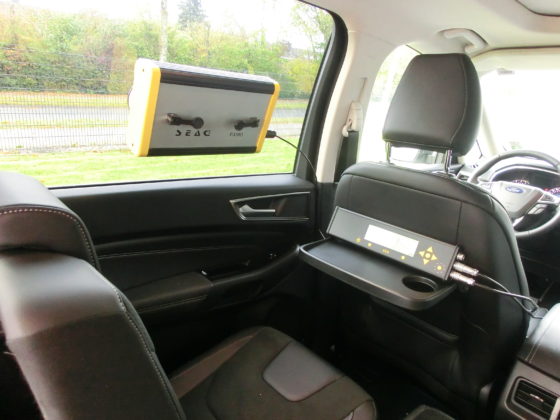 NaI-detector 50 x 50 x 19 mm with edgewise coupled photomultiplier.
Digital measuring value display incl. bar graph and optical/
acoustic alarm unit.
Very quick and easy installation on site.
Can be used as vehicle monitor, portal monitor, or body monitor.
Need help?
If you have an enquiry about any of our products or services, please do not hesitate to give us your feedback or suggestions.