NuDET EGM
Intelligent GM gamma probe series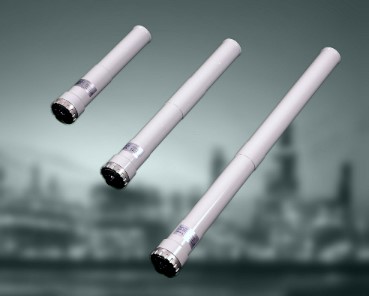 Gamma probe models are based on various combinations of GM tubes and serve a wide variety of applications focused on radiation monitoring and measurement in outdoor and indoor environments.
Combination of GM tubes provides the detection range of ambient equivalent dose rate spanning 9 decades. Rugged housing enables the probes to be used in harsh conditions.
Detection range: from 10 nSv/h up to 10 Sv/h
Operation temp.: -25˚C to +55˚C
Interfaces: USB + RS232 + RS485 or USB + Ethernet LAN (E suffix)
Need help?
If you have an enquiry about any of our products or services, please do not hesitate to give us your feedback or suggestions.