Easier neutron detection with NuDET detectors
NUVIA has developed innovative neutron detectors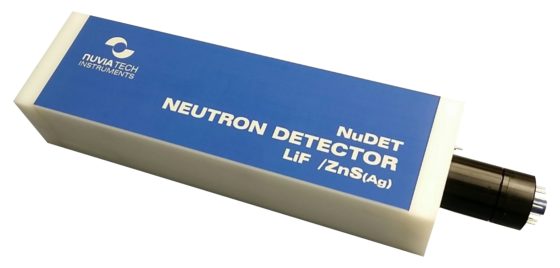 The NuDET neutron scintillation detectors  have a high gamma rejection capability. Their detection module is based on a plastic light guide, coated with a special detection layer.
They are available in block, cylinder or disc form. As blocks, they can be adapted to personal or cargo vehicles, or for vehicle screening at checkpoints, such as borders, crossings, airports, harbours, nuclear facilities or other sensitive access points. As cylinders or discs, they are ideal for radiation monitoring systems, direction sensitive probes, screens for neutron imaging systems.
Their advantages?
They have no 3HE or toxic BF3 gas, they are particularly efficient, have low gamma sensitivity, are adapted to harsh environments, can be customised, AND are good value!