|

NuHP LAUMO C
NuHP LAUMO C
Laundry contamination monitor with conveyor belt system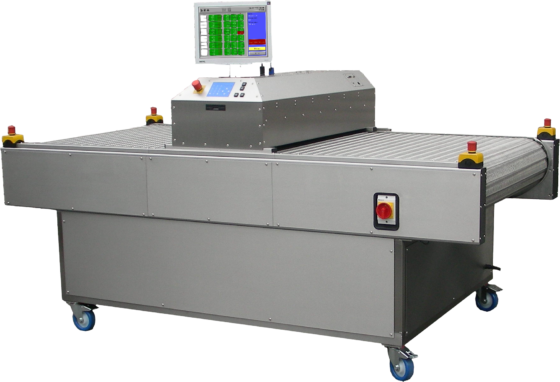 Measuring unit made up of upper and lower detector array.
6 plastic-scintillation detectors per array.
Adjustable distance between detector arrays.
Belt speed a function of the required detection limit.
Stainless steel chain conveyor.
Settings for specific articles defined individually.
Automatic background measurement and subtraction.
Constructed from stainless steel.
Easy to maintain with optimal access to detectors.
PC-based measuring electronics, large-area display.
Integrated safety features.