|

NuHLS FAMO
NuHLS FAMO
Flexible mobile radiation monitor
2 detector units with 2 NaI- scintillation detectors each.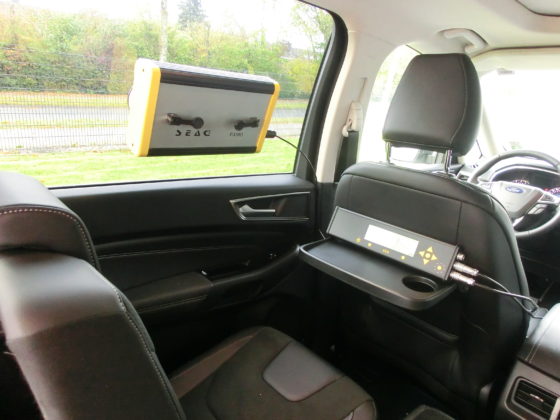 NaI-detector 50 x 50 x 19 mm with edgewise coupled photomultiplier.
Digital measuring value display incl. bar graph and optical/
acoustic alarm unit.
Very quick and easy installation on site.
Can be used as vehicle monitor, portal monitor, or body monitor.