|

NuDET AB
NuDET AB
Alpha and beta scintillators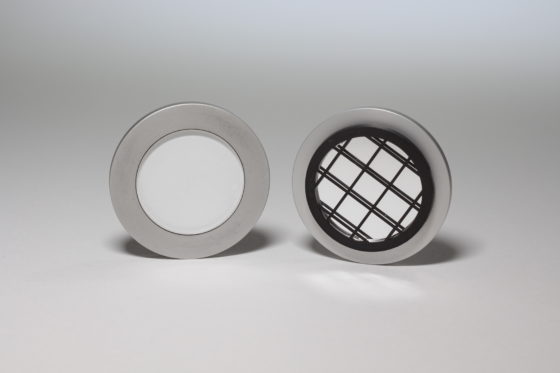 High efficient and reliable ZnS(Ag) alpha, beta and alpha/beta scintillation detector and assemblies for wide variety of applications – surface contamination, air filters, smears and wipe tests.
Available in a variety of shapes and dimensions, completed with PMT (1 1/8" and 2") and MHV connector.
Manufacture of alpha scintillation chamber (Lucas cell) for Radon measurement with a glass window and gas-tight valves, inner surface covered with ZnS(Ag) scintillator.
Shielding foil: < 1 mg.cm-2
Alpha luminofor: ZnS(Ag)
Beta luminofor: foil type SPF 32
Wavelength max.: 425 – 465 nm
Max. illumination: 1000 lx