NuSOFT AIRIS/SIRIS
Data acquisition software for airborne and mobile systems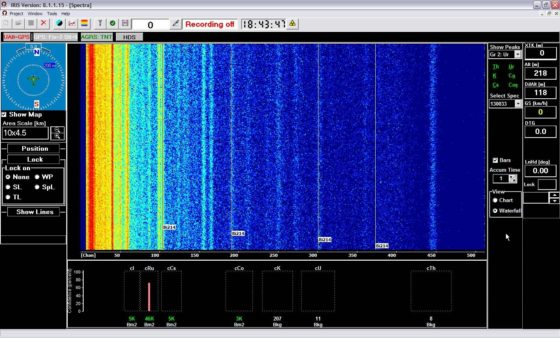 AIRIS/SIRIS is a Windows based, real time data acquisition and survey navigation software package for PEI mobile and airborne systems. AIRIS/SIRIS supports multiple instruments data logging, including AGRS spectrometers, GPS, radar, altimeter, barometric pressure sensors, temperature sensors, video camera and other installed instruments.
AIRIS/ SIRIS provides real time data acquisition information, gamma-ray spectrum representation, as well as operator and pilot navigation. The Pilot Guidance Unit (PGU) screen can be installed and will be supported by AIRIS/ SIRIS software.
AIRIS/SIRIS will notify the operator/pilot if the acquired data exceeds preset limits or in the event of equipment malfunction.
OS: Windows
Need help?
If you have an enquiry about any of our products or services, please do not hesitate to give us your feedback or suggestions.