RAMSAT
Portable dose rate monitoring stations with satellite transmission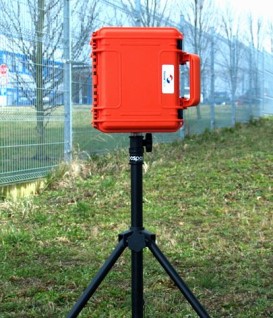 The RAMSAT radiation monitoring system is designed for operational deployment in the field to provide ambient radiation monitoring and assessment of radioactive and nuclear pollution in the environment or work place monitoring for radiation safety.
The system is primarily designed for measuring ambient dose equivalent and ambient dose equivalent rate.
Detector: GM tubes
Outdoor stand: Tripod
Communication: Satellite module (optionally radio and GSM), Bluetooth module for setup (10 m)
Need help?
If you have an enquiry about any of our products or services, please do not hesitate to give us your feedback or suggestions.