|

NuNA MCB
NuNA MCB
Digital multichannel analyser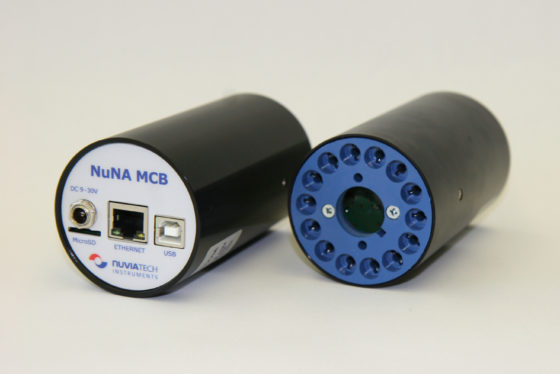 The NuNA MCB digital multichannel analyser in a compact housing serves as an MCA base for processing signals coming from detectors equipped with a 14-pin, 10-stage photomultiplier tube.
Signal processing enables the display of energy spectra from photon radiation detected by the most common types of scintillation detectors such as NaI(Tl), LaBr3 (Ce), plastic materials and others.
MCB comprises a 14-Pin PMT socket, preamplifier, high voltage supply and control unit. MCB can be connected to a local network using the Ethernet interface or to a computer using the USB interface. GAMWIN Software provides control and display interface.
PMT socket: 14 pin PMT (10 stages) USB-B connector, Ethernet (RJ45) Micro SD slot (local data storage)
Power Supply: 9V to 30V / 3W DC
Conversion Gain: up to 4096 channels