|

NuLAB FNF
NuLAB FNF
PC-based food counter with multi-channel analyser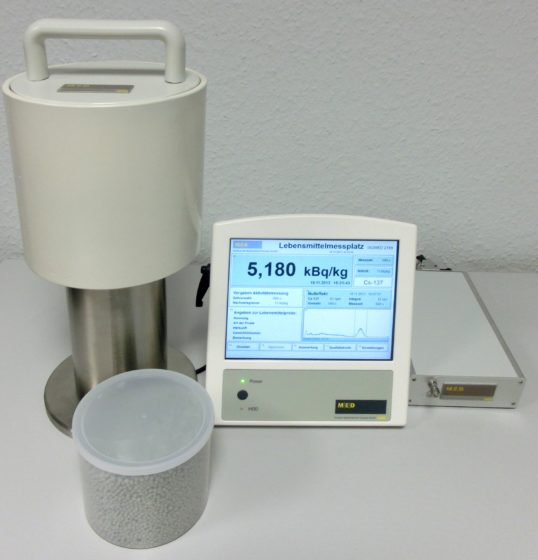 Sample measurement in Marinelli beaker
2.7 x 2" NaI-scintillation detector in lead shielding (30 / 50 mm lead).
PC-system with external multi-channel-analyser (USB).
Software for nuclide-specific measurement of key nuclides.
Spectrum evaluation possible.
Volume / weight entry possible.
Calculation and display of the detection limit.
Integrated quality control.
Detection limit < 10 Bq/l based on Cs-137 with 30 min. measuring time.