|

NuHP RCB
NuHP RCB
Release counter systems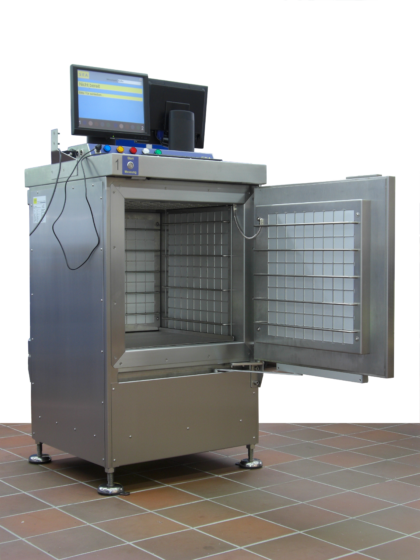 For control and release of objects from a controlled areas:
Version with 4 or 6 large-area γ-plastic scintillation detectors, for example in 4π-geometry.
Measuring chamber shielded on all sides with 30 mm low activity lead,
internal dimensions from 500 x 500 x 560 mm (w x D x H)
Integrated scales
As desired with 1 or 2 doors (hatch function).
PC-based measuring electronics with user-specific software.
Detection limit < 50 Bq based on Co-60 in the centre of the chamber.
Automatic routine for recurring tests.
Customer-specific solutions possible.