|

NuHP DRAMON
NuHP DRAMON
High-sensitive radiation control system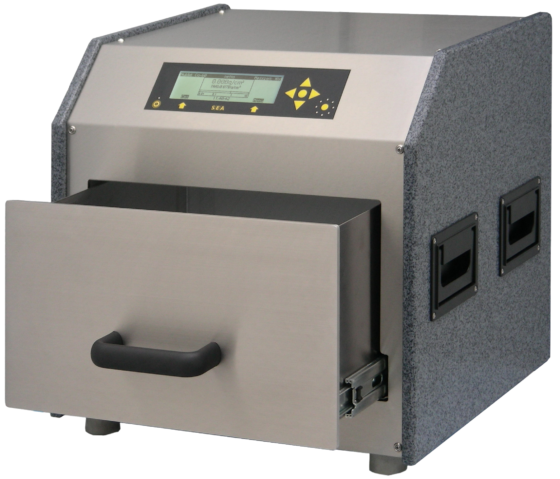 Designed for contamination control of tools or for assessment of materials at goods-in (QA checks).
Detection limit approx. 40 Bq based on Co-60 with 30 s measuring time.
Detection limit calculation according to ISO 11929.
γ-plastic scintillation detectors below and above the drawer
Shielded system.
Easy to use, measurement value displayed on LCD screen.