|

NuHLS PORTAL V
NuHLS PORTAL V
Radiation portal monitoring system for vehicles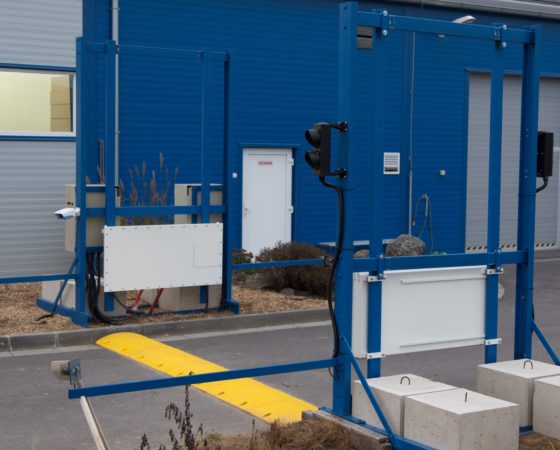 Highly sensitive portal monitor for vehicle scanning in industrial applications.
The system utilises industry-proven detectors, sophisticated detection algorithms and advanced, low noise electronics technology.  This combination provides a perfect solution for vehicle monitoring applications, requiring the lowest possible alarm threshold.
System can be customised and contain various volumes and number of detection panels.
Detectors:
25 litre high-volume plastic scintillation detectors,
default configuration with 2, 3 or 4 detectors (vertically or horizontally oriented)