|

NuHLS CoMo-170 ZS
NuHLS CoMo-170 ZS
Hand-held contamination monitor CBRN version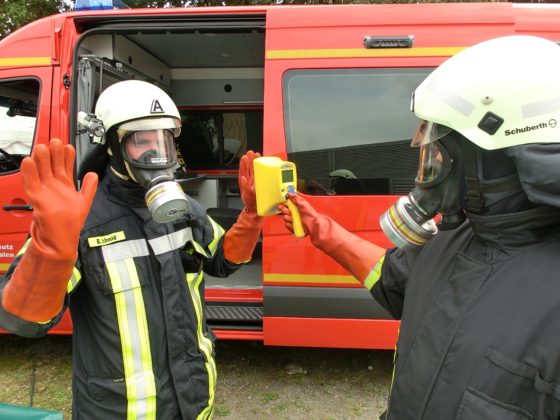 Thin-layer plastic- scintillation detector for α- and β/γ-contamination measurement.
Operating temperature down to -20°C.
Suitable for air transport.
Supplied with earphones.
2 firmware versions available (simple version for decontamination squad, full version for special task force).
Stationary use possible, for example in ECMo emergency contamination monitor.
> 1,100 CoMo-170 ZS units supplied to civil defense in Germany.
Complete set incl. case.