|

NuEM RAMS
NuEM RAMS
Environmental radiometric monitoring station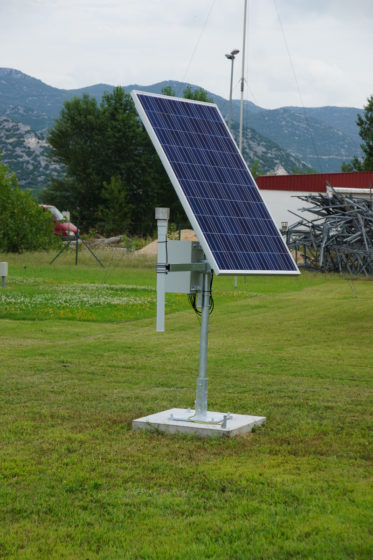 The NuEM RAMS measures ambient dose rate equivalent and is equipped with an Intelligent NuDET EGM probe (GM tubes), or optionally with a NaI(Tl) gamma spectrometric probe weather station, and a solar panel and batteries for independent operation in the field.
Data can be transferred via GSM modem (3G, GPRS, EDGE, and others) and/or Ethernet (LAN/ WLAN/Wi-Fi) and recorded in a central server using NuSOFT RAMON SW system.
Additional stations create a monitoring network suitable for monitoring an area during a radiation incident.
Probes:
NuEM EGM, EPL, ENA
Communication:
satellite, GSM, radio, Ethernet
Power Supply:
batteries, solar panel, mains supply