|

NuEM RAMS UW
NuEM RAMS UW
Environmental radiometric station with under water probe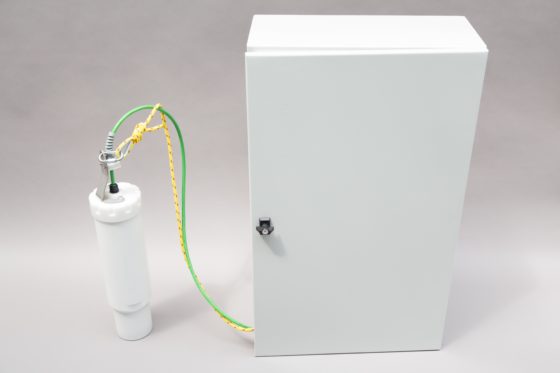 The underwater monitoring station NuEM RAMS UW is designated for environmental monitoring of water objects.
System is equipped with an intelligent gamma spectrometric underwater probe NuDET ENA UW with NaI(Tl) crystal size 2'' or 3''.
The spectrum is fully stabilized using the 1460 keV peak from K-40. The station is completed with data processing and transmission unit and various types of power supplies (batteries, solar panels, etc.).
Data can be transferred and displayed on NuSOFT RAMON, our central monitoring software.
Probes:
NuEM ENA UW
Communication:
satellite, GSM, RF, Ethernet
Power Supply:
batteries, solar panels or mains supply